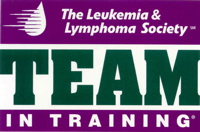 Little Al and the Peanut Bandits invite you to a fabulous party to support Team in Training:
Saturday, August 14, 6p
Live band after the raffle!
Luscious Garage
475 9th St, SF (link to map)
The party, in honor of Peter "Peanut" Togasaki, starts at 6, and the drawing for the AWESOME raffle prizes will be at 9. You won't want to miss it! (See the invitation below.)
Live music, beer, wine, and snacks are in store for you. $25 entry at the door, which gets you free food and drink plus 2 FREE RAFFLE tickets, with an opportunity to buy more raffle tickets (and you know you'll want to).
Silent auction items also await, like a three course dinner for 2 with wine pairings at Jardiniere in San Francisco (http://jardiniere.com/), a free "Vitals" service at LG, and more!
Items for sale include handmade bracelets from used bike tubes, magnets, and pins.
We'd love to see you, not only to help us raise money to cure blood cancer, but also to have a great party!
"We have marauded across the roads of Northern California, destroying the composure of all wild turkeys and small rodents who cross our tires (the lizards are, in particular, visibly disturbed). Our fearless and intrepid leader, Little Al, was plucked from the world of puffin chucking because of her burly calves and cycling prowess. Her vision and label maker brought the Peanut Bandits from a rag-tag group of motley hooligans to a finely oiled mechanism of speed and progressive ideals. With a twinkle in our eyes and a spin to our cadence we will attack the hills and flats of Lake County, breaking hearts and pilfering peanuts!"
Any references to pricing of parts, labor, or estimates of any kind were accurate at time of publication. Please contact us for updated pricing.