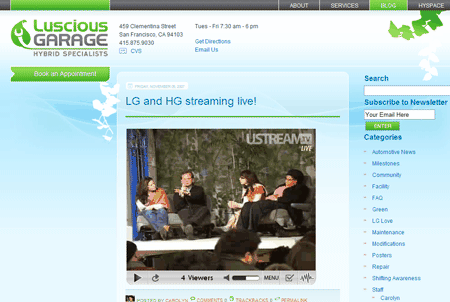 The Heather Gold Show streamed live from Luscious Garage from 8-9:30pm this November 9th, 2007.
Stay tuned for a live stream of the HG Show next month, on December 14th, from 8-9:30pm PST.
Any references to pricing of parts, labor, or estimates of any kind were accurate at time of publication. Please contact us for updated pricing.